Green Business PowerPoint Template
Includes both widescreen (HD) and standard size templates
Slides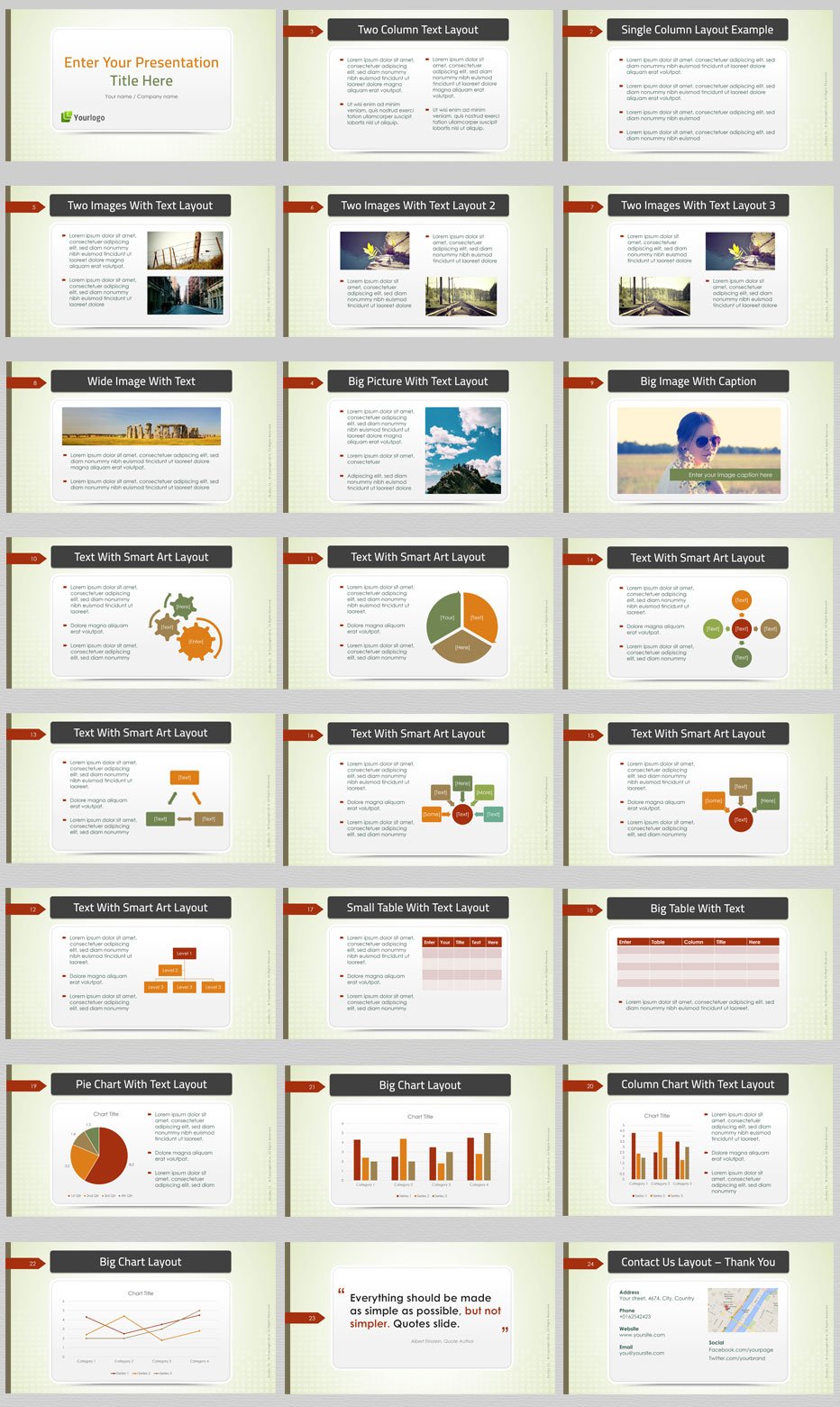 Custom
Video
Green Business Template Overview
24 fully editable pre-designed slides
16 unique master slide layouts
Standard (4:3) and widescreen (HD 16:4) templates
Professional design with a flexible color theme
Video tutorials for additional help
Want to create a high impact, impressive and engaging slideshow for your next presentation without spending so much time and effort? Green Business PowerPoint template is your perfect choice.
While pre-designed slides will suit to place most of your content, adding new professional-looking slide layouts is quick and simple.
Please scroll down to view more slides.
You can create a beautiful presentation slideshow using multiple texts, images, SmartArt, and graph layouts available.
Green business is a multipurpose PowerPoint template. You can use it for a live presentation, or you can use it to create a beautiful company profile. It's print-ready, so that you may also use it as a printed document for a small team meeting.
In case you are not familiar with Microsoft PowerPoint templates, our video tutorials will show you how to customize the template easily.
Watch the video preview of the template slides below.