Pitch Book Template in PowerPoint – Editable Pitch Book Example
The fastest way to create a professional-looking pitch book
Orange
Corporate Blue
Purple
Trendy
Custom
Video
Orange
Corporate Blue
Purple
Trendy
Custom
Video
45 ready-to-edit PowerPoint slides
Based on reusable master slide templates
Variety of layout choices
Super clean, professional, and flexible design
Easily brandable – save your time & money
Four different color theme options
Are you looking to create a pitch book presentation to show one or more strategic investment or financial ideas to a client?
You want your pitch book to impress and stimulate a positive discussion between the potential client and your sales team?
Then this pitch book template will provide you with a solid foundation to build a winning pitch book.
This Powerpoint template includes all the slide examples that include in typical pitch books used by major investment banking, hedge funds, and real estate investment firms.
You are receiving a professionally designed presentation slide set focused on marketing your firm's services and products. There are fully editable examples of slides to include detailed information about your investment firm, your history, financial information, investment process & strategies, past investment performance, and current investment opportunities.
There are a few options to make a good pitch book, and it all depends on your purpose, timing, and available resources.
If you are looking to create your pitch book internally, you need good design skills in addition to the essential investment banking and financial analysis skillset. Because pitch book is a marketing collateral, and visual aesthetics also play a vital role in its impact.
Luckily,  now you do not have to waste your precious time & energy struggling to make your pitch book looks cleaner, modern, and professional. We have done it for you!
Spend more time on the idea and winning over the client. Let the template do the work of providing the creative & consistent look and feel of your pitch book.
Please scroll down to view more slides.
Slidehelper pitch book template is the only pitch book example available with professional and fully editable page layouts that will help your investment idea become a deal.
This multipurpose pitch book template is the most convenient option for you to create an investment banking pitch book, hedge fund pitch book, real estate investment pitch book, or any type of immaculate & convincing sales pitch book ppt.
Orange
Corporate Blues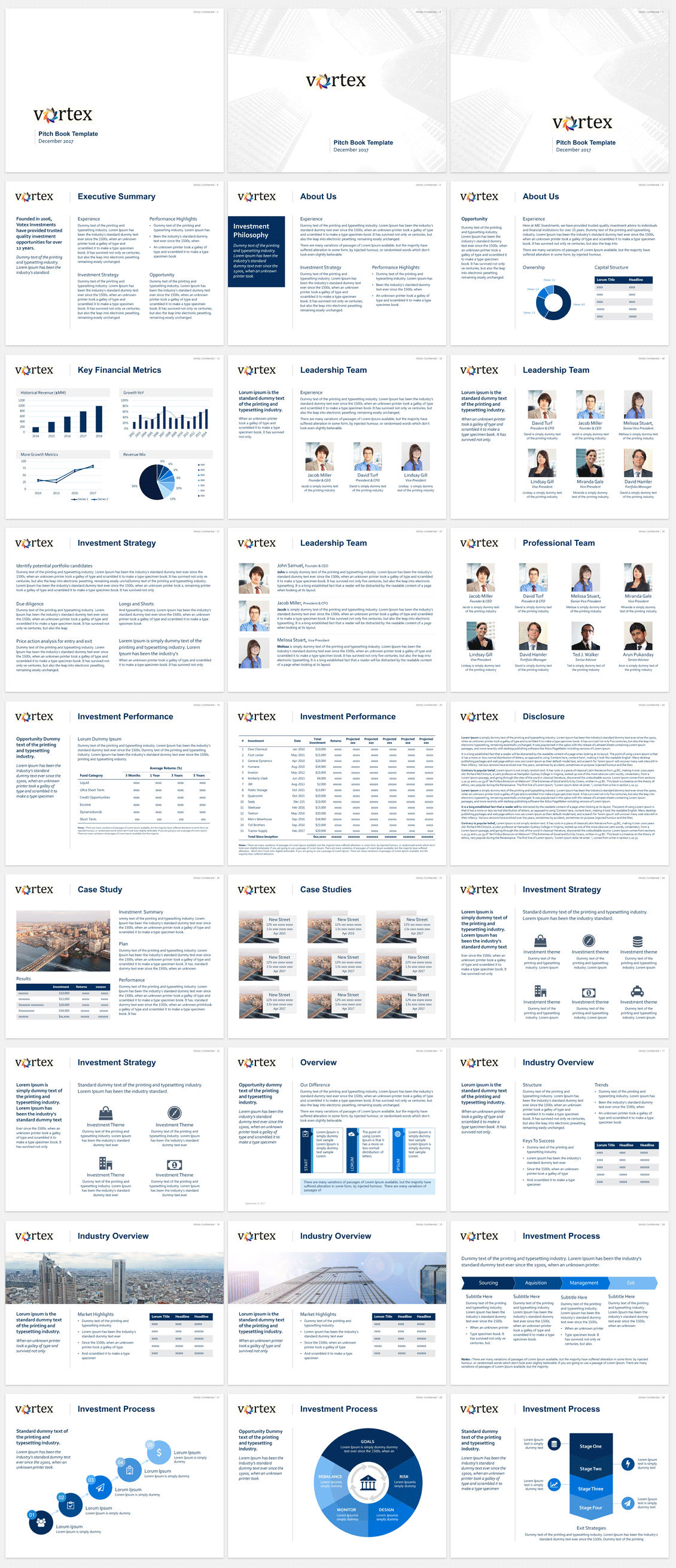 Purple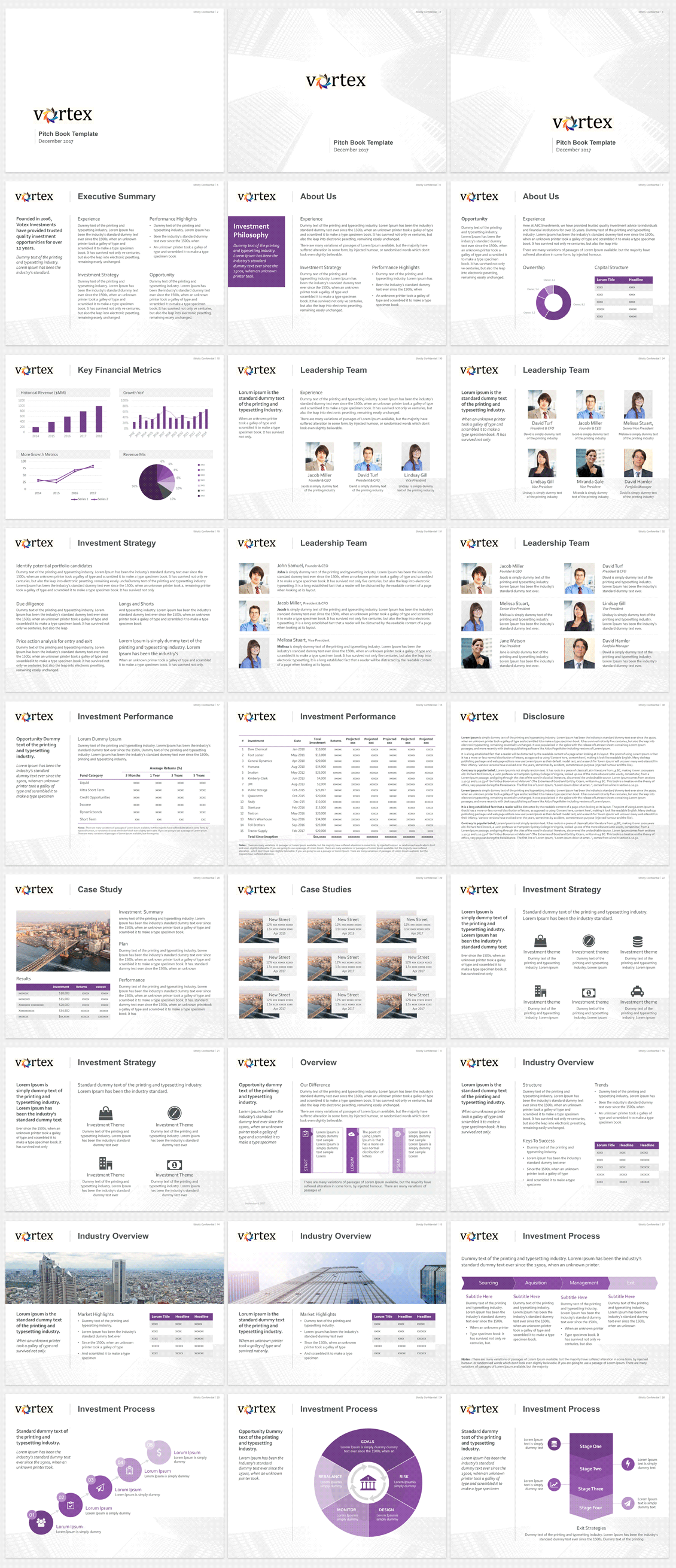 Trendy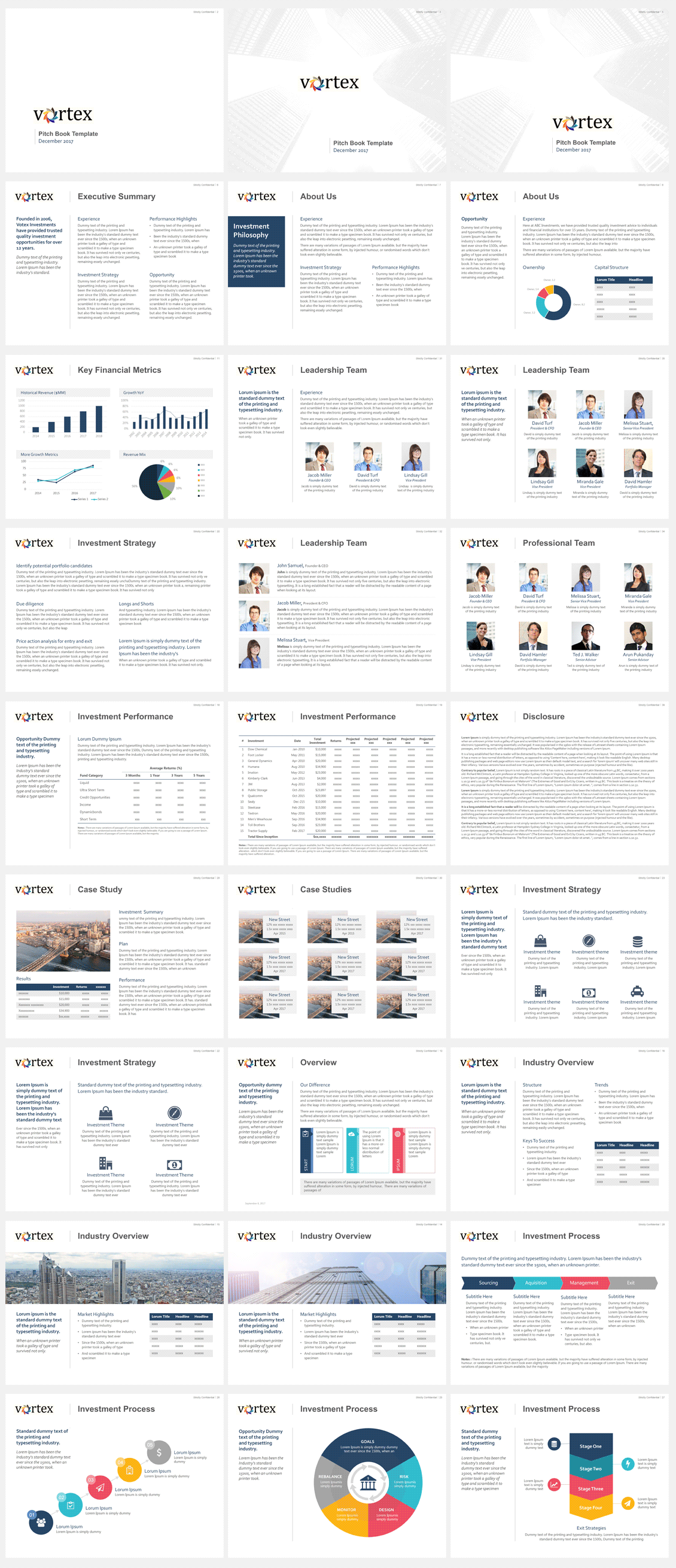 Watch the pitch book template preview video below. You receive all four different color themes in the download package.